This page was last updated on: July 19, 2012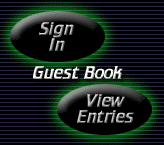 "Because the facility stands on one of the highest points in Berlin, it can be seen for miles in every direction.  Illuminated by floodlights at night, it would be a constant visible reminder of Allied resolve to defend Berlin during the Cold War." 

This website is best viewed with Internet Explorer.  If the graphics on these pages are misplaced, it is most likely because content is constantly being added and shuffled.  Images will be moved around until the result is just right. If you are using Firefox, some of the images on this page may cover some of the text "above" them.

Support the campaign to SAVE TEUFELSBERG!  Now on sale are campaign logo tee-shirts in several styles, all sizes, colors, and sleeve lengths, plus canvas bags.

Today!


Write Senator

Lieberman about a

Sense of Congress

Resolution if you live in Connecticut

Read the Replies to our letters

Checkpoint Charlie 1989,

from Wikipedia.com

Save Teufelsberg! endorses "Save Berlin!" Campaign

"Save Berlin!" is a project of EXBERLINER MAGAZINE, which has its online presence at EXBERLINER.com.  The monthly slick magazine is an expatriot Berliner publication to present English language perspectives of Berlin. 
Here is the Mission Statement of EXBERLINER's Save Berlin! campaign, which started before we started the Save Teufelsberg! campaign:

1. Berlin in 2009 is the coolest city on Earth. It has everything - a vibrant youth culture, high art, generous infrastructure and cheap rent.  It's an island of affordable civilization for outcasts and dreamers.  Berlin welcomes Turks and Jews, artists and families, punks and bureaucrats, sexual outlaws and party kids.  Its dark past and deep scars are integral to its character and appeal.

2. The wrong people are making decisions about Berlin's future.   Businessmen and bureaucrats strive to turn the city into a generic European capital.

3. Berlin is in danger.  Creeping gentrification is pushing up rents and killing the vibrant mix of cultures.  Shopping malls and glass towers push the city toward a bland sameness. History is being wiped away or sanitized beyond recognition.

4. Outsiders should have a voice in deciding Berlin's future.  Foreigners who come to this city are inspired by a love for its spirit, history and mythology.  They sense what makes Berlin unique and know what should be preserved and cultivated.

5. We are asking Berlin's outsiders to help make Berlin the city it wants to be.  We are tapping into this enormous resource of imagination, asking for new visionary schemes for Berlin to inspire debate and build a vision for the city's future.